Hi, welcome to my user page! I'm Megan. Megan Messina. I am a Robotboy super-fan, Robotboy's girlfriend, a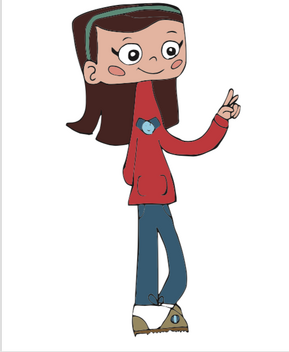 high school graduate, college student and Optimus Prime's daughter.
Favorite shows: Danny Phantom, Robotboy, Steven Universe, Teen Titans Go!, Miraculous: Tales of Ladybug and Cat Noir, Winx Club, Pokémon, Regular Show, W.I.T.C.H., Glitter Force, and DC Superhero Girls.
If you have any Robotboy or other related questions, feel free to ask on my message wall. Thank you!
My favorite pages
My Gallery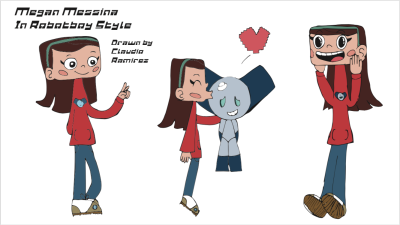 Animated version of me in Robotboy style made by my friend Claudio Ramirez.

Another animated version of me in SVTFOE style made by Claudio, too.